ABOUT PRIMO PIZZA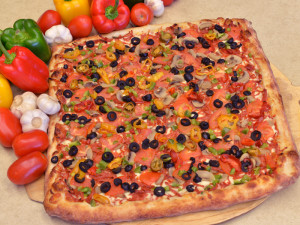 Founded in Windsor, Ontario in 2013, Primo Pizza prides itself on using local ingredients to give you the best pizza possible!
Our experience in the pizza business dates back over 25 years. We put this experience to good use as we continually look for ways to improve our recipe and add new items to our menu.
When you try our pizza you know it is like no other. The sauce is our own unique blend that we have spent years perfecting, giving you the finest sauce in the Windsor area.
Anyone can make dough. It's how you treat the dough that gives you a crust to make your pizza unique, complete and "A Slice Above the Best."
Our latest addition is our "GARLICIOUS" garlic sauce. Order it with your garlic bites, or add it to any one of our menu items. You will know why local stores can't keep it on their shelves!
Primo Pizza: "A Slice Above The Best"